Cosmos: Cosmos sulphureus 'Towering Yellow'
Botanical name: Cosmos sulphureus 'Towering Yellow'
Common name: Cosmos, 'Towering Yellow'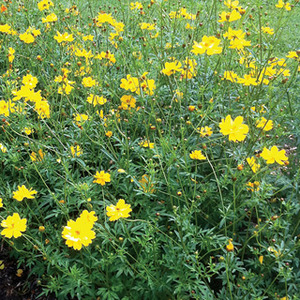 Photo credit: Park Seed Co.
description for "Cosmos: Cosmos sulphureus 'Towering Yellow'"
'Towering Yellow' Cosmos is so beautiful it's like adding sunshine to your garden. Great in a small area or in a large bed, this cosmos grow quickly to 4 feet tall with lots of bright yellow blooms. Heat and drought tolerant. Butterflies love it. Great for cutting. Edited by M. Tate.