Zinnias: Zinnia elegans 'Pinca'
Botanical name: Zinnia elegans 'Pinca'
Common name: Zinnia, 'Pinca'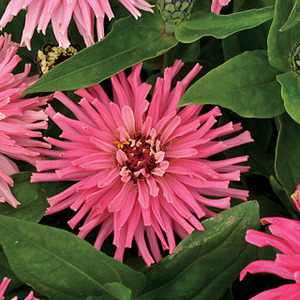 Photo credit: Park Seed Co.
description for "Zinnias: Zinnia elegans 'Pinca'"
Gorgeous pale green maturing to full pink cactus blooms are a sight to behold. 'Pinca' is a Summer garden show stopper and a fabulous cut flower. Good branching form and excellent disease resistance make this winner for any garden. Edited by M.Tate.